TCS POS for NetSuite the most advanced Cloud POS system for retailers
Native Point of Sale powered by the Oracle NetSuite platform allowing retailers to operate a dynamic business while providing customers with a seamless instore and online experience
Experience the best cloud software for retail with everything you need and want in one view
9M+ Transactions Annually Processed
12+ Countries
Over 530 Stores World Wide
Cloud POS – Anywhere, Anytime Any device!
Imagine having everything at your fingertips – instantly! TCS POS harnesses the availability and scalability of cloud-based pos to give you real time information from retail sales, CRM, Stock Management – right through to Financials – with one source of data to manage your entire business.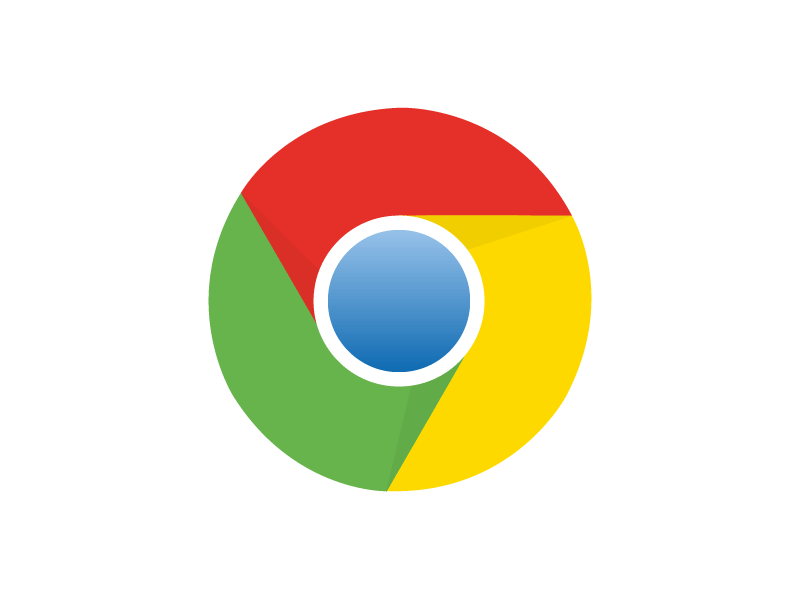 We're optimized for Google Chrome browser with our Offline Processing option embedded in the browser for ease of use. Can work on Laptop, PC's, Mac's, iPad & Tablets.
See how we're changing
the retail experience
Find out why retailers
are using TCS POS
One source. One database.
Providing integrated solutions for retailers means more than just a laundry list of POS features and benefits. It requires the synchronicity and flexibility that can only be achieved by a POS system that integrates directly with Netsuite. With only one source of truth, there is no need for multiple databases, third party connectors, or time consuming data syncs.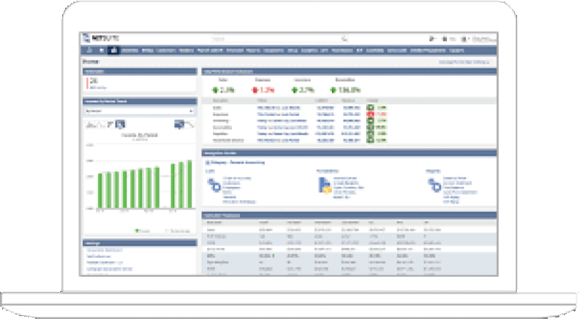 Get total visibility across the whole/entire business
Scale your enterprise data
Leverage your investment with Oracle Netsuite without the need for additional licenses. TCS POS offers the power of your whole organisation in a simple and seamless POS system. Created to be the future of cloud retail ERP and cloud retail POS, TCS POS integrates your entire business with your online and physical presence.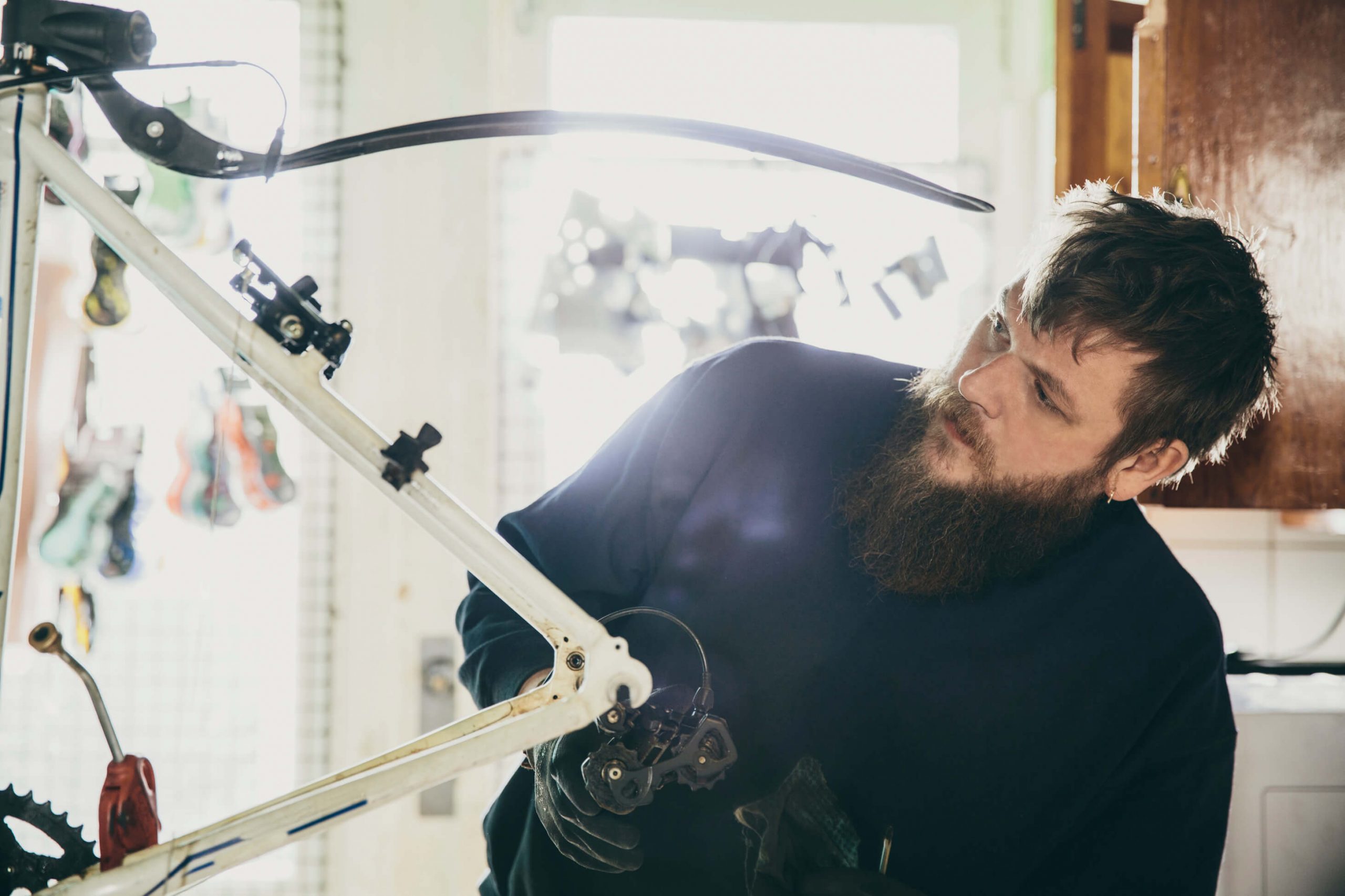 Everything you need and want in one view
The future of retail analytics
Know what your customers want, when they want it and how they want it with automatic insights and personalisation. Drive your customer-first marketing with smart devices, loyalty programs and individual insights that integrate directly with your CRM – your
profits will thank you!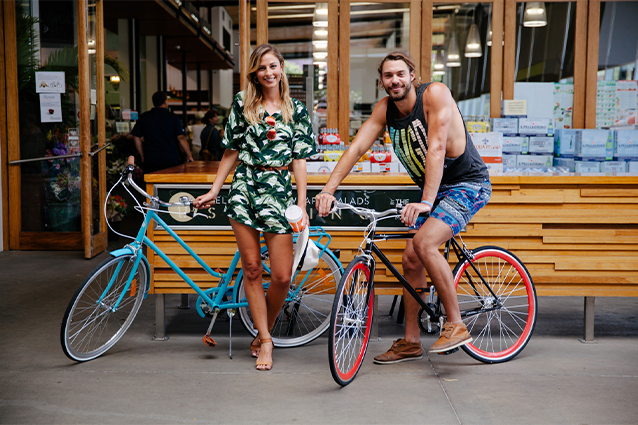 Get total visibility across the whole/entire business
Deliver just-in-time inventory
Take the guesswork out of your supply chain with automated ordering based on real-time data. Have the right products, at the right store for the right customer without the need to trawl through your customer and inventory data.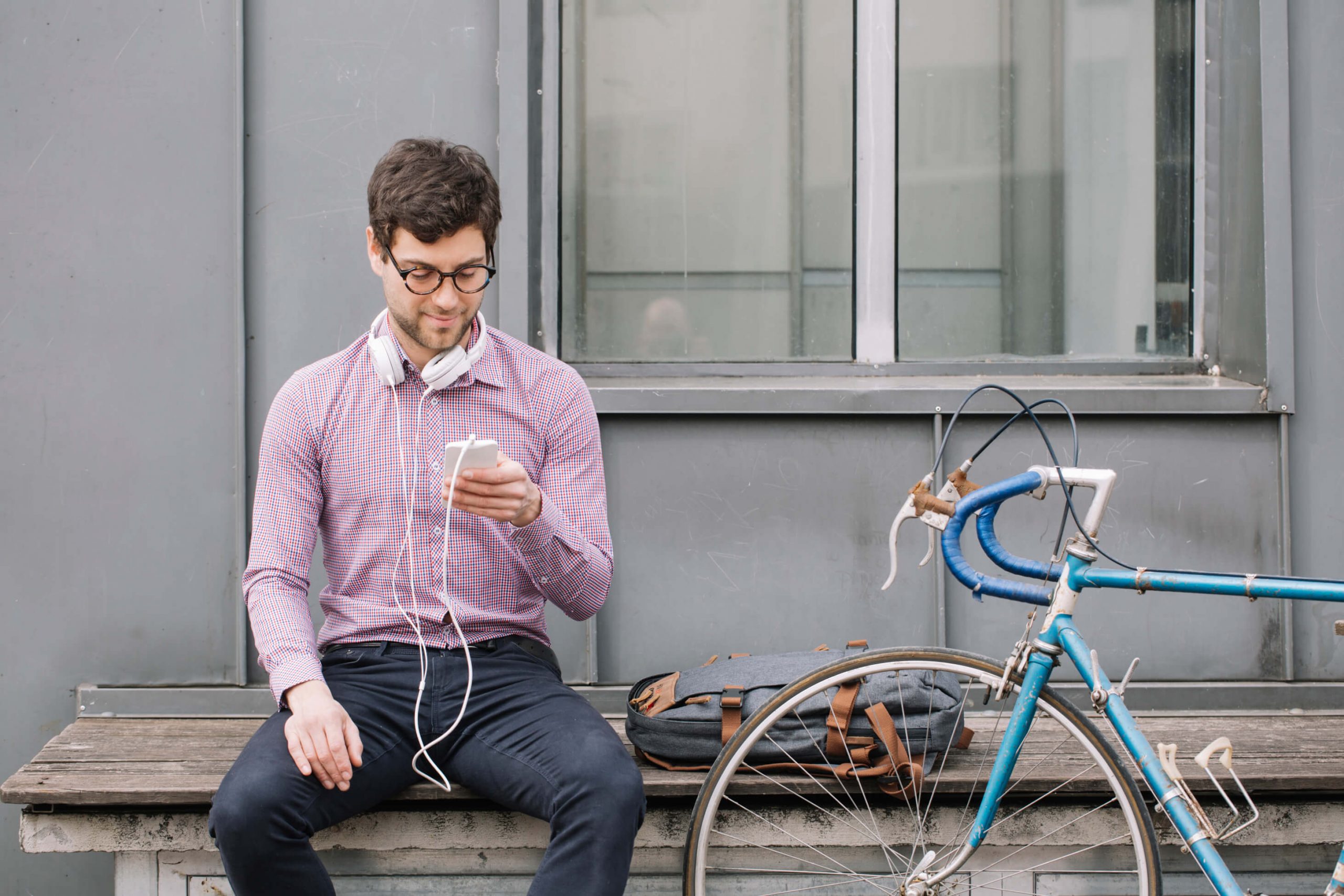 Everything you need and want in one view
NetSuite POS Reviews
With an average of 4.5 stars on Trustpilot we are consistently rated as an 'excellent' supplier of NetSuite POS Reviews With an average of 4.5 stars on Trustpilot we are consistently rated supplier of NetSuite Retail POS by customers around the globe.

Great value for a POS that is fully integrated with Net Suite. Real-time reporting, able to be customized, easy implementation/configuration, and knowledgeable technical staff. I'm very happy I found this product!
Emily Adkins Dykes
The Royal Standard
BBG company has held until 9 stores in New Caledonia, specialized in footwear & surfwear industry, all equipped with TCS POS web service that we use for more than 2 years now. TCS teams have been very helpful, fast and efficient from the understanding of our needs until the launch of the service, to adapt TCS to our specificities. Implementation has then been smooth for everyone. This web service is very easy to handle and the TCS teams are always very reactive when we have an issue or an update to make. Teams in store are 100% convinced by the service and we deeply recommend the product
Margaux Amirault
Billabong – New Caledonia
TCS-POS Success at 26 Locations Trinidad and Tobago We have been working with TCS-POS and the support/guidance throughout is all with Bmonline has been unquestionable. Presently we are working continuously with many other projects, such as integration with our vendors as well as customer loyalty etc, This is a great product and the support has made our journey much better, Thank you Bmonline and their team of highly trained professionals.
Omesh Maharaj
Detour Stores
We have been using TCS POS for Netsuite for a few years now and its excellent. It runs within Netsuite and all the POS transactions are immediately available in Netsuite. Before we used a stand alone POS system with an integration and it created lots of problems. TCS POS runs smoothly even during bulk sales where we can process more than 1,000 sales invoices a day. If your running Netsuite and need a POS - then its a no-brainer to be using TCS POS for Netsuite. Mont Adventure Equip.
Andrew Montgomery
Mont Adventure Equipment
NetSuite Retail POS
Specialising only in Oracle NetSuite, we know that all Cloud POS systems are not the same – no matter what the claim!
TCS POS has set the benchmark.

Runs on the NetSuite Platform
TCS POS does not need a NetSuite user licence to run. Separate login and user/sale rep setup.

Customise for your Unique Business
With custom developed processes & features to make your business run efficently. You can also request customisations.

Scalable & Easy Deployment
Easy and quick to add additional stores & registers.

No Additional Database Required
TCS POS is native to NetSuite. All the data resides on the NetSuite platform, all centralized & secure.

Processes Realtime on NetSuite
As the user interface calls data directly from NetSuite, so there is no syncing of data. View transactional data realtime in NetSuite.

99.5% Guaranteed Uptime
As TCS POS runs on the NetSuite platform you receive the benefits of NetSuite's 99.5% guarantee uptime and SuiteCloud infrastructure. netsuite.com.au/portal/au/platform/infrastructure.shtml

Payment Management
Flexibility for your customers to pay for goods & services

Product Management
Simple & Easy like never before

Customer Management
Keep your customers details up to date realtime

Powerful Promotions
Increase sales by offering competitive pricing

Multiple Integrations
No more double handling of payments

Real-time Reporting
Visibility across the whole business
Integrated solutions for retailers
To stay at the forefront of retail trends you need to have access to the latest integrations, add-ons and merchant processors.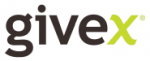 Our Customers Us
Check out our latest TrustPilot Reviews

"
"99 Bikes is a leading supplier of bikes and biking accessories in Australia. Currently with 49 stores Australia wide and will be expanding the number of stores in the coming years. 99 Bikes is excited to announce the opening of up to 5 stores in New Zealand in the coming year.
99 Bikes uses TCS POS to process more than one million transactions each year via these retail outlets. 99 Bikes went live with TCS POS with 2 test sites in November 2019. We then rolled out TCS POS to all other stores in January 2020. The implementation was relatively easy and the team at TCS POS was very helpful. Their knowledge of NetSuite processes made it easy to customise TCS POS to meet the needs of 99 Bikes. TCS POS works directly with NetSuite so there no integration, which is brilliant. There is no reconciliation or integration issues. NetSuite data is immediately updated so stock levels, pricing, customer data and item details are available in real time. With over 500 employees we need a system that is easy to use and easy for staff to learn. 99 Bikes is excited with to develop more custom business process using TCS POS in the future. 99 Bikes recommends TCS POS as a point of sale system for NetSuite."
Owen McLeod Digital Leader 99 Bikes

"
"Battery World is Australia's leading retailer of batteries and accessories. Battery World is a franchise-based business and currently has over 112 retail outlets all across Australia.
All the retail outlets use NetSuite as the core retail management system. Post implementation, a critical need arose to find a robust Point-Of-Sale system that integrates with Netsuite. The main objectives of the new Point-Of-Sale system were:
Ease of use
Customizable to meet current and new business systems
Reduce integration issues with Netsuite
Easy to deploy and train new staff
After considerable amount of time spent on researching available options, Battery World selected TCS POS for Netsuite as the new Point-Of-Sale system.
TCS POS roll-out to 112 stores took about 9 months through a phased roll-out approach. The roll-out, training and transition process to the new TCSPOS Point-Of-Sale system was smooth with little to no hiccups. Battery World was responsible for the TCS POS roll out with support from the TCS POS support team.
Post TCS POS roll out, Battery World has reengineered the retail process to make it more efficient. TCS POS support team have worked closely with Battery World Support office and have provided Battery World franchisees with continuous enhancements in:
Stock control
Reporting
Customer experience
Battery World is extremely happy with TCS POS and recommends it for any retail operation using the Netsuite ERP system."
Vasuki Prasad IT Manager Battery World

"
"Kurtz Bros., Inc. is a leader in the landscape supply and waste-to-resource industry in the state of Ohio. They have nine store locations, one call center, six production operations, and hundreds of employees that handle daily activities that include processing orders, quoting customers, managing daily inventory and operations, as well as invoicing and account management.
In 2019, Kurtz Bros. selected to implement Netsuite for their ERP system and required a point of sale to integrate into Netsuite. Due to the complex processes involved, the point of sale system needed to be flexible and customizable to meet Kurtz Bros.' needs. After a selection process, TCS POS for Netsuite was determined to be the best fit for their operations.
The TCS support team was quick to understand our unique process and modify TCS POS to meet our business requirements. The TCS POS support team was extremely helpful and worked well with the other vendors to provide a complete solution. Their knowledge of Netsuite assisted in providing the solution we required to serve our customers TCS POS is easy to use and works inside Netsuite, avoiding reconciliation issues, and duplicate data. Pricing, customer data, promotions, and stock levels are live on the POS system with no interfacing of data. Now that the go-live is settling down, we have started to modify TCS POS to streamline our process and gain further efficiency in the point of sale.
I recommend TCS POS as the best POS system to use if your business ERP system is Netsuite. There would be no other system we could use with Netsuite. Not only is the functionality of the system a perfect fit, but our contacts Richard and Meera have made a traditionally tough transition enjoyable. It has been an absolute pleasure working with the team at TCS POS."
Traci WardMarketing Coordinator Kurtz Bros., Inc.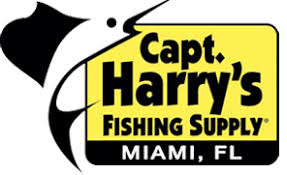 "
"Capt. Harry's Fishing Supply is a leading supplier of fishing tackle and accessories in the Florida region and on-line. We have been in business for 50 years. We began using Netsuite 5 years ago and found their POS unsuitable for the business. Therefore we switched to TCS POS about 2 years ago and been extremely satisfied with the system. We use the system in store and different boat trade shows throughout the year. The use at the trade shows saves so much time as there is no need to rekey data and all stock levels and prices are live. The setup of different shows is painless. TCS POS is easy to set up and configure to meet the business needs. The support team is readily available to modify the system when requested. Captain Harry is definitely more efficient with TCS POS and the subscription costs are more competitive than Netsuite We are happy we moved from the Netsuite POS to TCS. I recommend it for any company using Netsuite and requires a point of sale system."
Kim VernonOperations Manager Capt. Harry's Fishing Supply

"
"The Kabbalah Centre is an international spiritual not for profit organization, selling spiritual products and ticketed services and events throughout the world The Kabbalah Centre has physical locations in USA, UK, Mexico, Europe and Canada. Before TCS each location had its own local point of sale solution with complex interfaces and synchronization. Each store had unique requirements around items, reconciliation, inventory, pricing and the selling tickets for spiritual events. We replaced the local point of sales in each store with TCS POS. Since TCS POS uses the NetSuite system we have achieved a uniformed and centralized control point of sale for all our stores. TCS POS has made training easy and pricing and stock levels accurate. There is no syncing of data, so day end processes are seamless. The TCS POS team has assisted in streamlining processes in both point of sale and NetSuite. The staff have been very helpful in helping us understand NetSuite capabilities to improve both backend and frontend processes The unique way TCS POS can be customized has meant that our stores can link data relating to ticket availability for our spiritual events. This had made an improved customer experience. We recommend TCS POS as a great point of sale solution for any NetSuite user."
Alex LernerChief Technology Officer The Kabbalah Centre
"
"Totally Workwear is a leading supplier of workwear, PPE, workboots etc. We operate as a franchise with 6 retail outlets in Norther NSW and Southern QLD. We use Netsuite for all our finance and operational processing and reports. From the day we implemented Netsuite we have struggled with a POS system for the retail outlets. We tried a few different POS system and all caused chaos for our staff and stock levels and reporting. This inevitably lead to a poor customer satisfaction and ultimately lost sales. In my business if the stock is not available and the customer unhappy, then the customer goes somewhere else. TCS POS solved all our problems. Now we have a POS system that works seamlessly with Netsuite. Pricing and stock levels are accurate and customers more satisfied. The staff are happier to use a system that is accurate and caused few issues. The system is so simple to use that training new staff is quick and easy. Recently we implemented signature requirements for account customers. TCS POS sync perfectly and we save hours every week when chasing accounts as the signature is stored directly in Netsuite. I recommend TCS POS to any business that requires an accurate and easy to use POS system."
Soraya BarnhamOwner Totally Workwear
"
"Fink's Jewelry is a family owned Jewelry retail chain. Fink's has been operating in the North East for over 80 years and currently has 11 retail outlets. Fink's needed to upgrade the operations and finance systems in the business, and selected NetSuite as the best system for the company. The challenge was to find a point of sale system that would work with Netsuite and perform the unique retail processes required in store. We investigated a few, including the standard NetSuite offering but decided on TCS POS. TCS POS was well-priced and could be modified to meet the in-store processes we required. TCS POS came with some excellent references from other US companies already using TCS POS and NetSuite. After a ten-month configuration process with Netsuite, the TCS product was added in just two months, and all stores were operational in July of 2020. The addition of TCS was relatively seamless and working with the TCS support staff was easy. The simplistic design of TCS POS ensured the training of our retail staff was an easy task. We will be further modifying TCS POS as we learn of the capabilities of both Netsuite and TCS POS. Fink's is extremely happy with TCS POS and recommends TCS POS as a great solution for retailers who want to simply and enhance their NetSuite installations."
Todd StaffordVP Information Systems at Fink's Jewelers, Inc.
Integrated solutions for retail verticals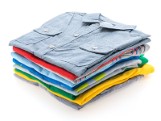 FASHION & APPAREL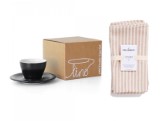 HOMEWARE & GIFTS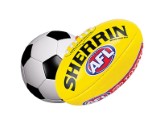 SPORTS & OUTDOORS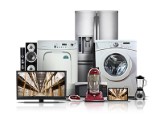 ELECTRONICS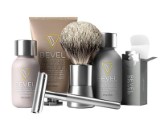 HEALTH & BEAUTY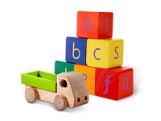 TOYS & HOBBIES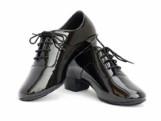 SHOE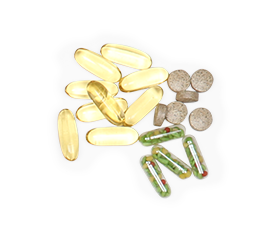 SUPPLEMENTS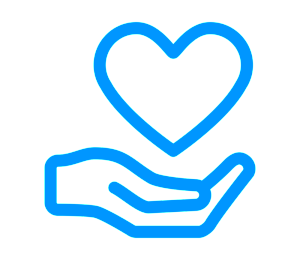 NON PROFIT

HARDWARE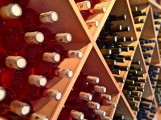 WINERIES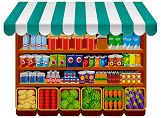 GROCERY
Contact us for other suitable Retail Segments
CONTACT NOW